John Masters Organics have tactfully managed that delicate balancing act between making the organic, natural hair care products that you want because you love the environment and the world around you and the other side of the hair care coin - foaming wash and glossy finish that feels as soft and gentle as a summer breeze.
Amazing quality products that nourish, protect and feed your hair with the best nature has to offer, married to the satin smooth feel, bounce and glow of professional stylist products.
In 1994, John Masters, a leading stylist in New York City, had a simple but radical idea. He believed that nature is the best source for clean beauty. His personal passion for healthy, holistic living became a professional calling, drawing John away from the posh world of New York salons to pursue a better, gentler way to care for hair.
John began working with the best organic ingredients available and seeing clients out of his tiny Manhattan apartment. Soon he opened the world's first "clean air" salon in Soho. It was a revolutionary salon concept that used no damaging colourants and no chemical treatments, not even hairspray.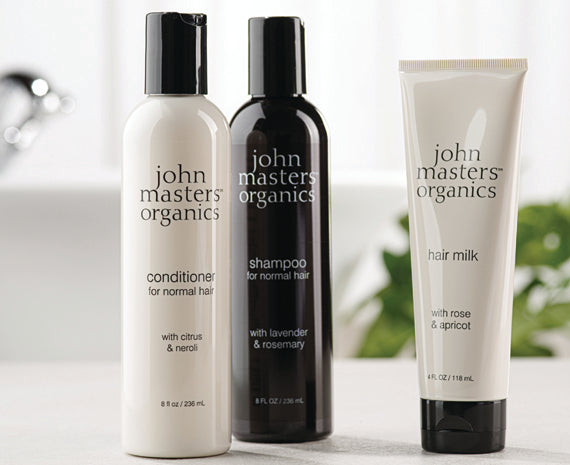 Today, John's singular vision has become a global brand that continues to transform the organic and natural beauty industry. Decades of expertise and innovation have evolved a few handmade products crafted with care over a kitchen sink into a full line of haircare, skincare, body care, and aromatherapy.